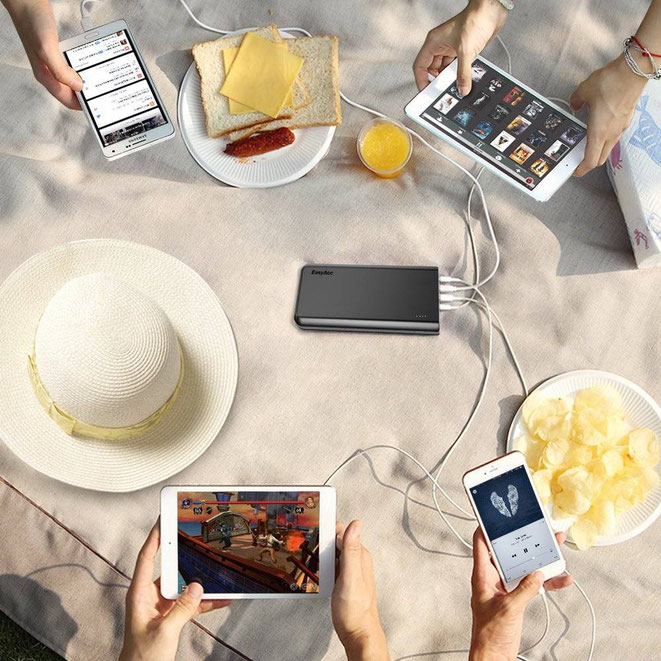 Power banks are getting more popular every day and the technology is growing fast. The latest power banks have been tested and we came up with the best choices you can make. Continue reading below to see what power banks we recommend.
Power bank 20000mAh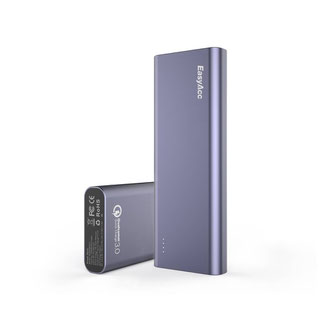 The powerful 20.000 mAh Quick Charge USB-C Power bank is the best tested product in this range. This power bank with 20.000 mAh is capable of charging an iPhone up to 8 times, a Samsung Galaxy S7 up to 4 times and an iPad Air up to 2 times. 
This power bank is compatible with smartphones with USB type-C connector.
---
Laptop power bank 30000mAh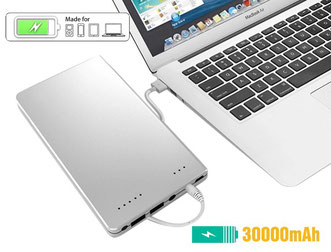 The Mobisun 30.000 mAh Laptop Power bank is the best tested laptop charger we have seen so far. This power bank is able to charge a laptop or Macbook  up to 3 times. 
The high quality laptop power bank is able to charge a Macbook but you need to purchase a seperate Micro USB-cable.
---
15000mAh Quick Charge power bank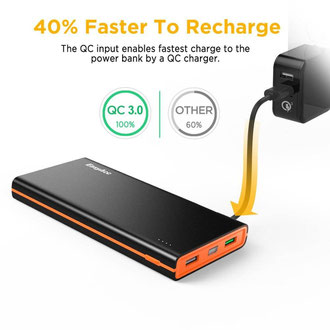 The EasyAcc 15.000 mAh Quick Charge powerbank charges 40% faster than other power banks in this price range. Thanks to this 15.000 mAh power bank with the latest 3.0 Qualcomm Quick technology your devices can be charged in the shortest period of time.
The 15.000 mAh Quick Charge power bank is equipped with 2 USB outputs and 1 USB-C input to charge the power bank itself. 
---
Click on the images to go to the selling point of the power bank.
---