Hater loves to hate
Have you ever asked yourself how it would be to find the person that hates the same daily things as you do? With this new dating app you can find people nearby that hate the same things you hate. You can match with someone that hates the sound of eating people, selfie making people, the Yankees and even Apple nerds. You'll get some questions that you need to answer how much you like or hate the subject and the app matches you with people that have the same interests or dislikes. 
Connect with Facebook
Hater is an app that needs access to your Facebook account before you can use the app. With this connection the app is able to see where your interests are and will ask questions that are relevant to your live. The match you'll get with someone nearby is based on both interests. The Hater app has set the goal to take on Tinder as the popularity grows in the next few months.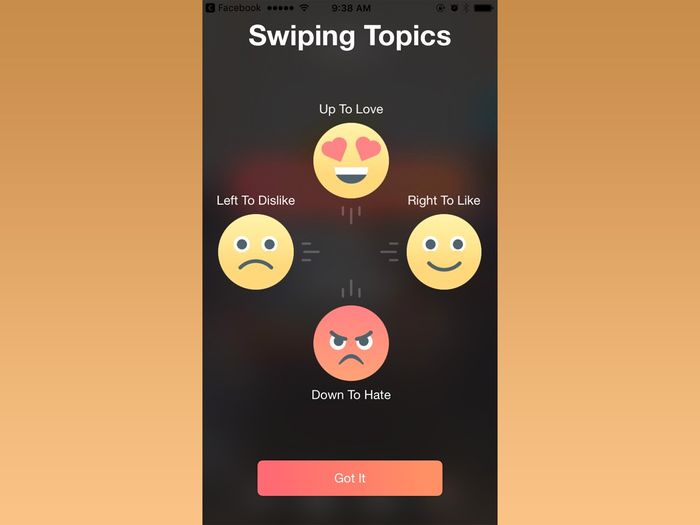 Answer the questions with a swipe and the app knows exactly what you like and don't like. Hater gives you four choices with each question from hating to loving and between. The app matches your interests with interests of an other person and you can decide if you would like to contact that person.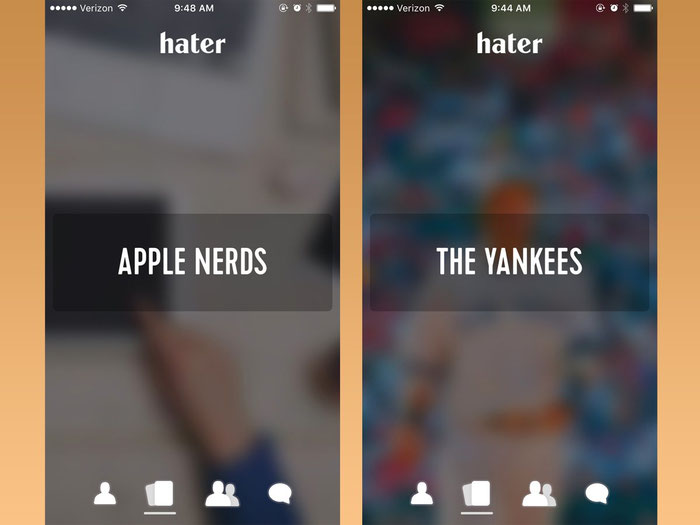 On or off-limits
Hater is an app that doesn't allow off-limit questions that could hurt other people. The topics do not include any radical, ethnic or socioeconomic groups and all the questions have been chosen by the team of the app and not the users. With more than 3000 topics to discuss and ask the user it is possible that there will be some topics that are sensitive for some people. However, Hater doesn't want to hurt people or discharge any persons. 
The app does like to know you answer to all kinds or topics. So even when there is a law that you aren't allowed to text while driving, your voice can be used in political discussions. You can also skip questions by pressing the 'skip' button if you don't want to answer that question. Some questions are highly interesting for the community in general. Like the question; What do you think about abortion? Or; Do you like president Trump? Some questions are offensive but will give you the best match, and that is exactly what Hater wants.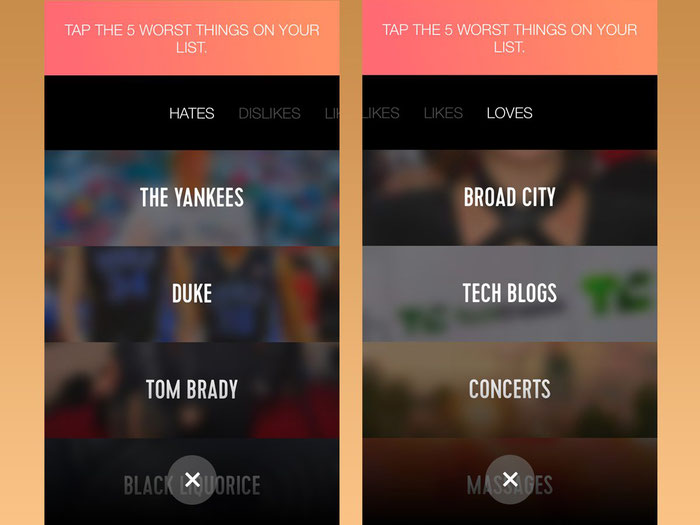 ---